Luxury Marketing and Selling Services
Recognized as an achievement in luxury markets around the world, the Million Dollar GUILD™ recognition assures high-net-worth-individuals that real estate professionals who have achieved GUILD status are remarkably knowledgeable, experienced, and have the unique skills necessary to meet and exceed expectations for today's most discerning luxury buyers and sellers. Luxury real estate professionals achieve GUILD recognition after having completed the luxury home sales and marketing training, becoming an Institute Member, earning the Certified Luxury Home Marketing Specialist™ designation, and have documented all education and performance requirements to earn the Guild Status
NOT ALL AGENTS ARE EQUAL

INSTITUTE MEMBERS ARE TRAINED TO WORK IN LUXURY REAL ESTATE.
The Institute for Luxury Home Marketing exists to help buyers and sellers of luxury homes and estates find real estate professionals with the knowledge, skills, and expertise to support their unique needs. Our members specialize in the luxury home market and have completed extensive training to build additional competencies.
Members of The Institute also have access to exclusive market insights and the latest marketing strategies, enabling them to stay on top of changing market conditions and offer effective plans to sell luxury properties. This insight and specialized knowledge
makes
our members, especially those who have earned the Certified Luxury Home Market Specialist™ (CLHMS) designation, the best agent choice for affluent buyers and sellers of luxury residential properties.
Successfully buying or selling a luxury home starts with selecting the real estate professional that can best assist you. Not all agents operate effectively in the upper-tier market, a segment that requires special competencies and marketing expertise.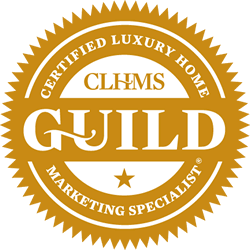 Purchasing
Accredited Buyer Representative (ABR®) stand for the benchmark of excellence in buyer representation. What's their key to success? They know that you can't count on the market—you have to count on your skills. ABR® education provides the expertise you need for an edge in serving today's home buyers. Not only do ABR® designees earn more, but member benefits such as publications, marketing tools, a referral network and other resources, help them maintain that edge.